The Anarchist Federation was amongst others organising AFem2014, a series of events and activities by anarcha-feminists two years ago. Its organisers recently signed a the letter Stand Up To Racism: Stand Up To Rape Culture highlighting the problem of sharing a platform with the Socialist Workers Party in the organisation 'Stand Up To Racism'.
Read Article →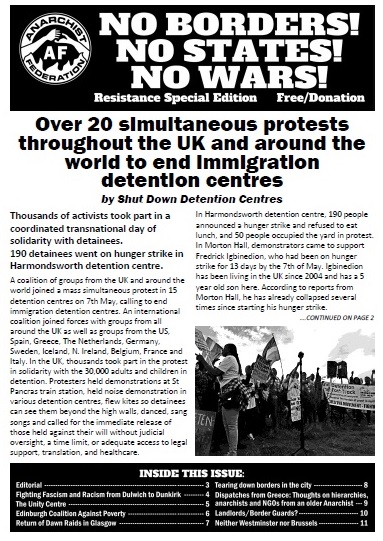 NO BORDERS! NO STATES! NO WARS! is a special 160th dition of the AF's paper Resistance on the theme of migration. This issue contains articles about action against detention centres, anti-racist action, migrant/refugee support centres, experiences from Greece, AF's pre-Brexit viewpoint, and more.
Read Article →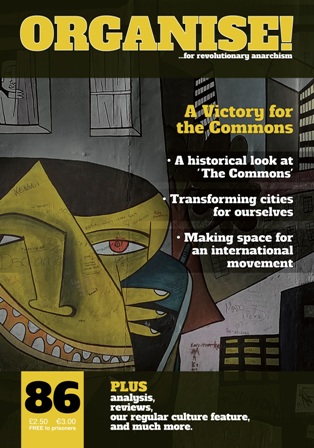 The Summer 2016 edition of the Anarchist Federation's magazine Organise! is available as a free download or in print.
Read Article →